Quality, affordable hair services.
We understand that when it comes to your hair, you can never be to careful. At Serenity, we offer a range of professional services with fantastic prices too match for both ladies and gents, including cut & finish, restyling and colouring.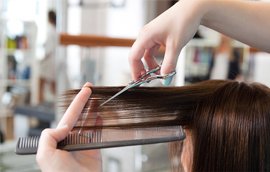 With a team of highly trained stylists, we offer the best hair & beauty services in Stockport. Whether you're after something simple, a tidy up or a completely new hair style – we can cater to your specific needs.
Take no chances in colouring your own hair, we at Serenity are 100% confident in providing the best results for your look, at a price that will suit you. Visit our Pricing Table for details!